THE GUTTER GUARD INSTALLATION SYSTEM
Our Gutter Guard Installation system is an award-winning system that has been proven & tested for over 20 years in Australia's harshest environments. The system will provide years of CLEANER SAFER GUTTERS and We are the Gutter Guard Sydney experts.
Ski slope effect ensures that all leaves & debris simply slide off your roof with gravity.
No place for birds or pest to enter or rest in your gutters.
No more fears of bushfire & ember attack as the mesh if fire proof and will prevent any dry material building up in your gutters keeping them clean and empty.
Provide full roof protection. We protect the gutters and the valleys on all types of roofs.





THE
PRODUCTS
We only promote and install the best product solution in Australia.
The UltraGuard Gutter Protection system is a tried & tested solution and comes in a choice of either the Aluminium Mesh or for the finer product being EmberMesh.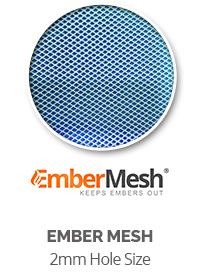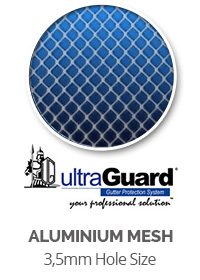 CONTACT
GUTTER GUARD Sydney SPECIALISTS
WE ARE VERY RESPONSIVE TO MESSAGES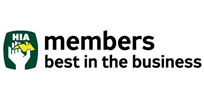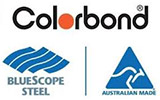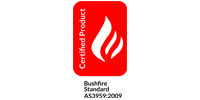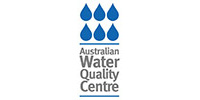 WHY

CHOOSE SYDNEY's GUTTER GUARD KING
FORGET THE REST TRY THE BEST
EXPERTS
We have been pioneering the gutter guard industry for over 25 years. Trust your job with the industry gurus.
WARRANTY Get the peace of mind of a manufacturer backed 15 YEARS warranty for product and 5 YEARS for labour.
FIXED PRICE
 We pride ourself in providing a no nonesense fixed price contract for your job. No Hidden charges with us.
CLEAN GUTTERS Enjoy worry free clean gutters all year round.
TRAINED
 All our team are fully trained, insured and qualified to install gutter guard to manufacturers standards.
PERFECT HOLE SIZE Our mesh provides the ideal apperture to keep maximum debris out whislt ensuring maximum water in.
OUR GUTTER GUARD PROTECTION SYSTEM
The Gutter Guard King Sydney gutter protection system has been designed to keep your gutters free from leaves and debris and allowing maximum water to enter your gutters. The Gutter Guard King Gutter Guard system is ideal as a bushfire fire proof gutter guard. Our Aluminium Fire Proof Gutter Guard is perfect for all those premises which are located in bushfire prone areas. For more information, make a call at +61 405824844 to avail the gutter installation services today.
The Gutter Guard King Gutter Guard leaf guard system works on a lead screener system. This is a system which utilises gravitational force over your gutters creating a ski-slope effect to ensure all the leaves and debris fall to the surface below by gravity. Gutter Guard King Gutter Leaf Guard system is suitable for all roofs types including Tile, Corrugated, Trimdek, Kliplok and most metal roof profiles.
Our Gutter Guard System protects both gutters and valleys. So you get full roof protection. We proudly use UltraGuard Gutter Guard materials for all our jobs. UltraGuard is the industry leaders and inventors of the Aluminium Gutter Protection mesh. They have been around for over 20 years and provide the best gutter guard products in the industry. All UltraGuard materials come fully backed with a manufacturers warranty giving you peace of mind purchase backed by a local Australian Owned and Operated business.
WHY CHOOSE US FOR YOUR GUTTER GUARD JOB
Gutter Guard King is a Sydney based gutter protection and gutter guard supply and installation company specialising in providing a wide range of solutions for your blocked gutter problems. Our gutter protection system includes your choice of Aluminum Gutter Guard or Plastic Gutter Guard. Both systems work exactly the same, except in bushfire prone areas and to comply with AS3959 Bushfire Building Code we strictly recommend and install Aluminium Gutter Guard manufactured by UltraGuard Gutter Protection Systems.
Areas we serve
SOME OTHER REASONS TO CHOOSE US INCLUDE:

Sydney Lowest Gutter Guard Prices.

We provide only the best gutter guard materials manufactured by a long established Australian Brand- UltraGuard Gutter Protection.

Sydney Best Gutter Guard Product.

All our work comes with a full warranty for workmanship and material up to 20 years (15 years product + 5 Years Workmanship)

We will beat any competitors Gutter Guard Quote.

Provide Quick Gutter Guard Quotes. Most of the time we have a quote back to you within 24 hours.

We service all parts of Sydney.

Offer an Instant Gutter Guard Quote online which gives you a quotation instantly.

We offer a complete Gutter Guard Supply and Install.

Our gutter guard system is designed to suit all roofs and provide full gutter and valley protection.

We offer gutter guard and leaf guard solutions for bushfire areas.
THE BENEFITS

OF USING GUTTER GUARD KING
STOPS Leaves & Debris
• Clean Gutters Year Round
• Great for Rainwater Harvesting
• Keeps even the smallest particles out
• Increase life of your gutters
STOPS Bushfire Attacks
• Approved for use in Bushfire Areas.
• Protect your home.
• CSIRO Tested. Fire Rating 0.
• Council & Building Code Approved.
STOPS Risky Falls
• Avoid Injury or Death
• Worry Free Gutters
• Maintenance Free Gutters
• Enjoy your time off
STOPS Birds, Pests & Insects
• Protect against Dingy Fever.
• Keeps all birds out including minor birds.
• No more birds or pests in your gutters
HAPPY

 

CUSTOMERS

TESTIMONIALS
"Impressive product and really works. Tried others but their system just did not make sense. No more cleaning for me."
ALLAN
Middleton Grange NSW
"Professional service and very honest. The guys were on time, clean and polite. And the price was as I was quoted. The gutters look great and clean. Thanks GutterGuard King."
GEORGE
Katoomba NSW
"Searched for ever and final found these guys. No fuss and a great job. Product has been up for 2 years now and no more issues with blocked gutters. Highly recommended."
SARA
Castle Hill NSW
"Such a clever system that integrated so well with out new roof. And best of all the council was happy because it was Bushfire Approved."
MARK
Oran Park NSW
"We have been using GutterGuard King for over 3 years. They are a professional team who work in with our schedule and provide a product that is fully compliant to Australian Building Code. No job is too small or too large for these guys."
AUSTRALIAN
Leading Builder
"Gutter Guard King, were exceptional from the first phone call to the installation of their premium aluminium mesh. Could not fault any process and the final result was better than had expected! Could not recommend them more highly "
Marco
Petersham
"I would like to let you know how happy we are with the installation you did on our house in Gordon. We have had many compliments on how good it looks and the great job you did. Thanks again for a great job."
Sue and Tony
Gordon
"We have spent the last 12 months building our dream home. In this time we have worked with a wide range of trade professionals. It is rare to come across trade professionals who are reliable, trustworthy and who puts the customer first. Gutter Guard King not only price competitive, but did a great job, going above and beyond assisting us with another problem with our roof, this problem wasn't part of his job but they happily helped us correct it nonetheless."
Judy
Saint Ives
"As a result of your great work, I have clean gutters and no water leaking from my roof. I have and will recommend you guys to my friends and relatives when it comes to gutter protection. "
Ray
Blacktown
"I just wanted to thank you for a really good service and a really good product. For about 20 years I have been trying to get something to stop water coming off my roof and this seems to have done the trick."
Michelle
Galston
"After years of climbing ladders and cleaning leaves out of my gutters I finally called Gutter Guard King to supply and fit gutter and valley protection to my roof. Now I don't have overflowing gutters. Thank you to the team at Gutter Guard King, you are prompt, courteous, and very professional, with a product that actually does work."
Ross and Audrey
Neutral Bay
"I would like to thank Gutter Guard King for the prompt and efficient service of installing gutter protection to our gutters. Your professional attitude and customer service were exceptional, thank you again, We will recommend you to friends and family."
Aaron
Rockdale
"Jean
Kellyville
I am so far impressed with Gutter Guard King's mesh and its installation. I have had it for approximately 2 months, my gutters don't overflow anymore and I can hear the rain dripping down the downpipes. So far so good."
Jean
Kellyville
OUR GUTTER GUARD INSTALLATION PORTFOLIO
15 Jeffrey Avenue
Saint Clair New South Wales 2759, Australia
sales@gutterguardking.com.au