GUTTER GUARD

Chatswood, NSW
With 20 years of experience in the field of rainwater Gutter Guard Chatswood Installations, Cleaning and Supplies system across Chatswood, Gutter Guard King is a #1 Gutter Guard leading company over 20 years of experience in the field of rainwater guard installation and supplies system across Chatswood. With their pros and cons, we cover the costs of installing gutter guards and alternative approaches — to help you decide whether to add or repair gutter guards.. We have manufactured, installed & promote the best product solution for rainwater falling issues for commercial, industrial & domestic properties across Chatswood, Australia and surrounding areas. If you are also tired of cleaning and protecting your gutter guards from birds, debris and bushfire, then Gutter Guard Chatswood is here. We provide or install guards for all kind of gutters. We will not disappoints our customers, 100%. protection from rainwater and bushfire. We have huge range of gutter guards types according to environment and areas.
The gutter guard does exactly as its name suggests. It protects your gutter from accumulation of dust and waste materials which after a while cause problems. It is an innovative product which currently is in demand. It does a lot of help to you. The daily cleaning of gutters is tested with the application of gutter guards.
It comes in beautiful designs and colours. Depending on your building colour, you should add the best suited gutter colour. To get the best gutter guard for your home, please contact us today.
A Broad Array of Gutter Guards 

SOLUTIONs
Gutter guard protect you and your building from the following problems-
Rain – Rain gutter guards can help prevent debris from becoming clogged.

Leaves & Debris – Ski slope effect ensures that all leaves & debris simply slide off your roof with gravity.

Pine Needles – If you have a pine tree near your home, you may look for the best pine needle gutter guards.

Birds – No place for birds or pest to enter or rest in your gutters.

Bushfire – No more worries of bushfire & ember attack as the mesh is fire proof and will prevent any dry material from building up in your gutters keeping them clean and clear.
We provide full roof protection. We protect the gutters and the valleys on all types of roofs such as
For all Roofs, our guards are uniforms..

You can choose your favorite color guard.

Drinking water is safe to drink, by using gutter protection.

Our security guards are anti-sheeting.
wE sERVE Across
Chatswood

& Its Surrounding areas
Chatswood is a major business and residential area in Sydney's Lower North Shore, 10 kilometers north of the central business district of Sydney, New South Wales, Australia. It is the administrative hub of the Willoughby City Local Government Area. We also serve nearby the Chatswood such as Horsley Park, Cecil Park, Liverpool, Abbotsbury, Blacktownn Grove, Fairfield and Oran Park. 
All 
Kinds of Gutters

 We Protect
Gutter Guard King helps you in protecting your gutter. We deal with the following types:.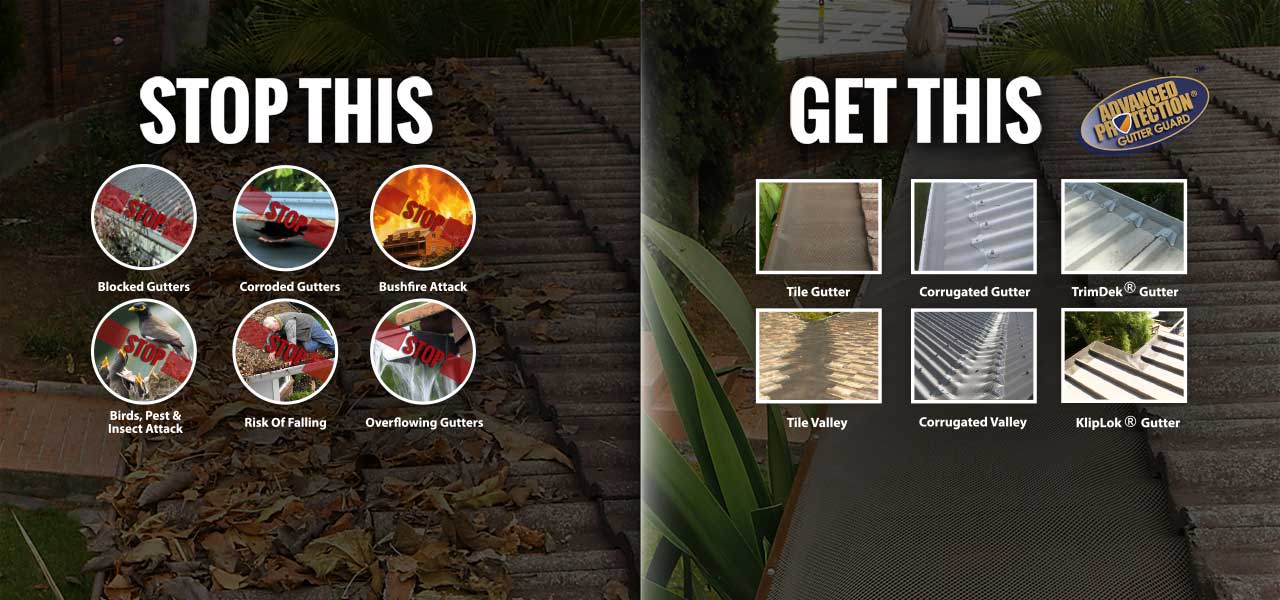 Tile Gutter

Corrugated Gutter

Trim Dek Gutter

Tile Valley

Corrugated Valley

Klip Lok Gutter
CONTACT
GUTTER GUARD Sydney SPECIALISTS
WE ARE VERY RESPONSIVE TO MESSAGES
Types of Gutter Guards We DEAL
Mesh Gutter Guards
This type of gutter guard is made of sheets of metal. The holes are small. These kinds of gutter guards play an excellent role in drawing water in and out of the waste material and debris. As it is one of the most demanding gutter guards, it is easily installed on any form of roofs or gutters. The mesh gutter guards are strong. It is one of the sound duck guards developed by GutterGuard King Company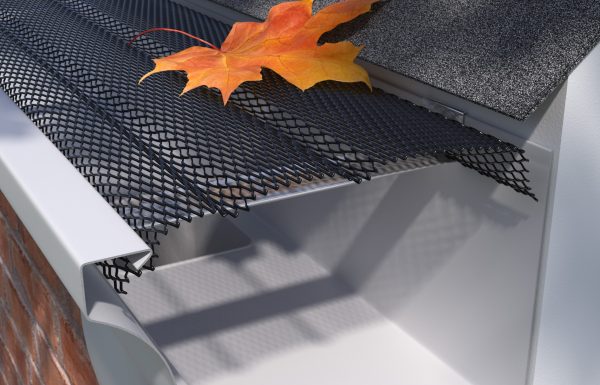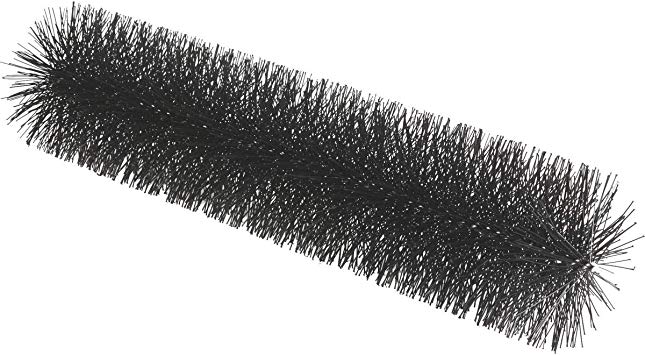 Bottlebrush Gutter Guards
The gout guards are cylindrical for bottlebrush. Their presence is much like a brush that cleans wood. It is an easy to use gutter security. Make sure you clean your gutter before installing this sort of guard. This guard filter out a large amount of debris very well. The spikes are present in the guards that pass air to dry out the gutter. As a result, your gutter remains free from rusting. Such brushes require one-year cleaning. Simply remove the gutter guard and shake it off to clean bottle brush gutter cover. You can use this form of gutter guard to save time, energy, and money.
Screen Gutter Guard
Such brushes require one-year cleaning. Simply remove the gutter guard and shake it off to clean bottle brush gutter cover. You can use this form of gutter guard to save time, energy, and money. So, you can opt plastic form of this gutter guard to get rid of this problem. Small tiny needles also get stuck in this gutter guard. The plastic screen gutter guards get blow when the strong wind blows.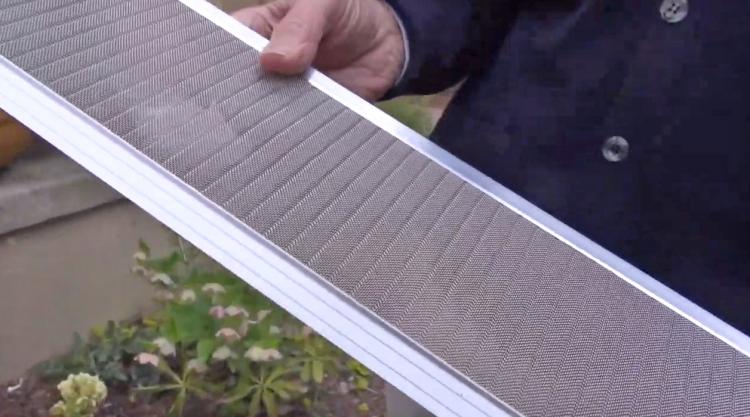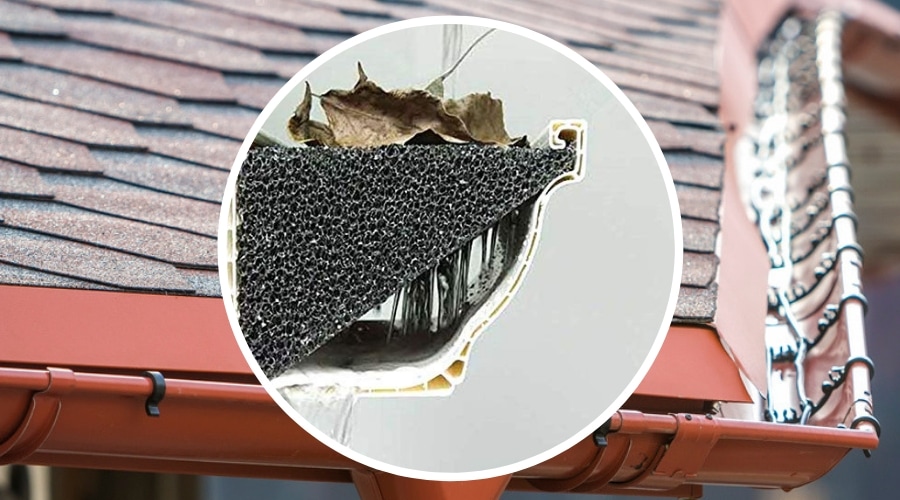 Foam Gutter Guards
Foam gout guards are also known as replacements for foam gutters. This fits easily inside the gutters. They are blocking all the garbage to get into gutters. They only allow the water to pass. Those gutter guards consist of polyurethane foam and polyether. Such foam guards can be easily installed inside your gutter. After every 2 years you need to replace those guards. It might be a cheap option to install these types of guards, but its frequent replacement makes it more costly than others. 
Reverse Curve Gutter Guards
Reverse curve gutter guards are designed to take downside of the rainwater. It also removes all the debris and leaves from above and doesn't allow debris to be deposited in your gutter. They are the oldest type of gutter wardens available. But different changes are required before application. Many manufacturers in this gutter guard have tried to make the improvement but they have not been successful. They don't run quickly. Beneath the curved portion generates waste.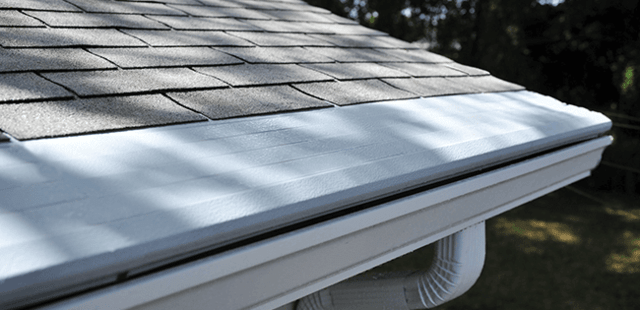 the Right Way to Choose the Best 
Gutter guard
FORGET THE REST TRY THE BEST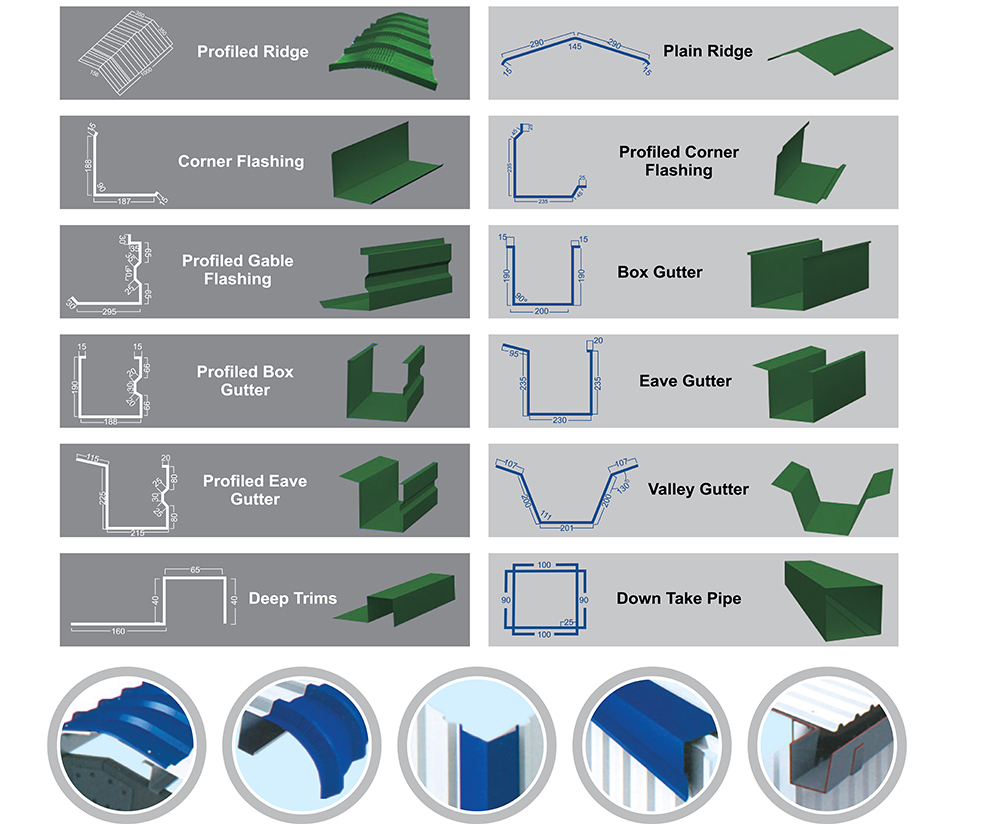 Material

: 
Before taking the new gutter guard, you must examine the material of the gutter guard. A cheap quality material product is not durable and safe for your premises. You can take aluminum-based gutter guards that are light in weight and are easy to install. It also remains safe from corrosion. Gutter guards with ribbed surfaces are the best ones to install because they can resist heavy rainfall and strong wind.
Design:
 The efficiency of the gutter guard depends on design. The nose-forward design is one of the most used gutter guard design that prevents the clogging of waste materials and guarantees a smooth flow of water down to the pipes. 
Type:
 Two main types of gutter guards are available. The first one is the sectional gutters that are economical but have chances of getting weakened and creates the possibility of leakage. The second type is the seamless type of gutter. It provides much better protection than the sectional gutters. It is made up of a sheet of metal that gets attached to the downpipe with the force that makes durable. 
Guarantee:
Some companies only provide a guarantee on the product, not on the installation. You should check for the company that provides both kinds of guarantees. If the guard does not have the desired quality as per the price, then it should be replaced within the guarantee period. 
How to Clean the Gutter Guard?
For cleaning the gutter guard, you will require drop cloth, ladder, hand protection, and hose as per the requirement. 
Step-1 – Protect your Shrubs 
Firstly place the drop cloth on the area from where you are removing the debris. It will protect your herbs and shrubs and provides an easy way of cleaning. 
Step-2 – Secure the Ladder 
Place the ladder in the stable form and secure it with the available safety measures. For better safety, somebody can hold the bottom of the ladder when you start climbing. 
Step-3 – Climb to a Chatswood with Use of Hand Protection
You can use gardening gloves to protect your hands from a sharp twig. It will protect your hands in the best possible manner. Wear gloves in both hands before climbing the ladder so that you can clean the gutter guards with both hands.
Step-4 – Remove Waste Materials
After reaching the desired Chatswood, you can easily remove all the debris from the gutter guard — dropdown all those debris on the drop cloth.
Step-5 – Remove Guard If Possible
If your guards are of hinged or removal type, then you can easily clean it by removing from the gutter. Also, you can clean the gutter if there is an accumulation of dust particles in the gutter. After cleaning them thoroughly, secure them properly at their desired place. 
WHY

CHOOSE GUTTER GUARD KING
FORGET THE REST TRY THE BEST
EXPERTS We have been pioneering the gutter guard industry for over 25 years. Trust your job with the industry gurus.
WARRANTY Get the peace of mind of a manufacturer backed 15 YEARS warranty for product and 5 YEARS for labour.
FIXED PRICE We pride ourself in providing a no nonesense fixed price contract for your job. No Hidden charges with us.
CLEAN GUTTERS Enjoy worry free clean gutters all year round.
TRAINED All our team are fully trained, insured and qualified to install gutter guard to manufacturers standards.
PERFECT HOLE SIZE Our mesh provides the ideal apperture to keep maximum debris out whislt ensuring maximum water in.
Ready to solve your

gutter problems?
Why Choose Gutter Guard King for Implementing Gutter Guard in Your Home?
We are local gutter guard providers and installers of Chatswood. 
We are Chatswood 

leading brand in terms of gutter guard.

All of our gutter guards are durable and made up of good quality material.

We provide gutter guard services at the lowest price in Chatswood.

There is a warranty of 15 years on product and 5 years on workmanship. 

We are serving all localities of Chatswood 

from the past many years.  

Our gutter guards are safe to be used in Bushfire areas. 

We provide same-day gutter guard service. 

Free quotations regarding gutter guards are provided within 24 hours after your request. 

All of our technicians are skilled and have sufficient knowledge regarding the installation process of the gutter guard.

We don't have any hidden charge. 

We provide the right size of guard for every gutters.
SOME OTHER REASONS TO CHOOSE US TO INCLUDE:
Getting installation of the gutter guard with Gutter Guard Sydney provides you with several benefits. You will get complete protection from birds nesting, leaves, and debris material. Also, our gutter guards are certified to be fireproof and tested from CSIRO. You can easily install them in the bush fire area without any worry. Your home will be at no risk.
BENEFITS
of Gutter Guards Chatswood
There are several benefits of installing gutter guards. Some of them are explained below.
Reduce Maintenance
The main purpose of the gutter guard is to prevent waste materials that block the drainage system of the gutter. You need to clean the gutter after a regular interval of time, or you may require a professional to clean it, so it prevents these all problems. It is best to install gutter guards. It saves your time and extra cost.
Protects Against Corrosion
When debris starts sitting in the gutter, then there will be no proper flow of water. And it will start getting corroded. Installing gutter guards helps in maximizing the lifetime of the gutter by protecting it from rusting.
Avoids Infestation
The gutter guards help in preventing the residence of pests and insects. The flowing water does not allow them to breed in that place. It acts as a barrier between the pests and the gutter.
Birds & Fire Prevention
If you live in such a place where born fire or burning of leaves is common, Birds make their nest on the top portion of your house near about gutters and add dust and waste materials to the gutter, then you must install gutter guards as these guards are fireproof and protect your home from outside fire & easily save your gutter from bird's nesting.
No More overflowing Gutters
After installing the gutter guards, there will be no risk of overflowing water. The water will flow quickly in the downwards direction without any obstacle.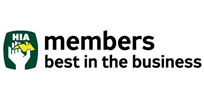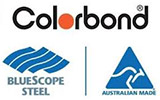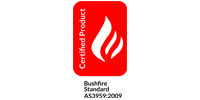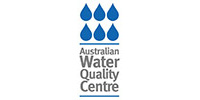 HAPPY CUSTOMERS
TESTIMONIALS
"Impressive product and really works. Tried others but their system just did not make sense. No more cleaning for me."
ALLAN
Middleton Grange NSW
"Professional service and very honest. The guys were on time, clean and polite. And the price was as I was quoted. The gutters look great and clean. Thanks GutterGuard King."
GEORGE
Katoomba NSW
"Searched for ever and final found these guys. No fuss and a great job. Product has been up for 2 years now and no more issues with blocked gutters. Highly recommended."
SARA
Castle Hill NSW
"Such a clever system that integrated so well with out new roof. And best of all the council was happy because it was Bushfire Approved."
MARK
Oran Park NSW
"We have been using GutterGuard King for over 3 years. They are a professional team who work in with our schedule and provide a product that is fully compliant to Australian Building Code. No job is too small or too large for these guys."
AUSTRALIAN
Leading Builder
Gutter Guard Chatswood are in this industry for the last 20 years. We deliver reliable and cost-effective services. Our team are available on Same day as well for instant gutter guard service. We have experts technician that reaches your doorstep after booking within same day. Different patterns and different color guards are available with us. You can choose the best-suited one gutter guard for yourself. Contact us to get a free quotation. You can reach us at 1800 188 000. We are available 24X7 hours to solve your problem.
OUR GUTTER GUARD INSTALLATION PORTFOLIO
WE ARE PROUD WITH OUR WORK
15 Jeffrey Avenue
Saint Clair New South Wales 2759, Australia
sales@gutterguardking.com.au